Event Location
Date:
27th April 2018 - 29th April 2018
Location:
Grand Hyatt Melbourne 123 Collins st MELBOURNE VIC Australia 3000
Event Details
Restoring the Balance: Strategies for managing immune-mediated dysfunction.

Recent epidemiological data provides evidence of a steady rise in immune-mediated disorders throughout the industrialised world. The implications of this is profound, affecting not only the immune system's capacity to protect the body from harmful environmental influences, but also unleashing a cascade of destructive effects upon the body. Fortunately, great strides have been made in our understanding of the drivers of immune dysfunction and how we might address these clinically. Genetic associations, diet, infection, toxicity, the gut microbiota and new functional subsets of T cells are now recognised as some of the crucial factors in regulating immune function.

From 27 - 29 April 2018 BioCeuticals will bring together world leading researchers and clinicians to review this exciting research. They will demonstrate how to apply this rapidly growing body of knowledge to create a cohesive clinical model that offers effective treatment strategies for even the most complex immune related cases.

Under the theme Restoring the Balance: Strategies for managing immune-mediated dysfunction, this symposium will provide an in-depth exploration of the key underlying imbalances that integrative medicine is able to address in order to improve the health of patients suffering from the wide range of illnesses related to altered immune responses.

BioCeuticals is excited to have confirmed some of the world's leading functional medicine experts in the fields of immunology, neurology, endocrinology, integrative paediatrics and nutritional medicine. Together, these speakers will provide you with the insights required to piece together the underlying factors that drive immune dysfunction leading to inflammation, a break in homeostasis and wide systemic health impacts.

We warmly invite you, our practitioner clients, to join us for this innovative program.

Your's in health

Danny Urbinder
Head of Education
IMPORTANT DATES
Wise-owl Registration                                                           1 September 2017 - 24 November 2017
Early-bird Registration                                                          25 November 2017 - 9 February 2018
Standard Registration                                                           10 February 2018 - 20 April 2018
Onsite Registration Open                                                     21 April 2018 - 29 April 2018
6th BioCeuticals Research Symposium                              27 - 29 April 2018 2018
BioCeuticals Integrative Medicine Awards Saturday        28 April 2017

Venue Information
Grand Hyatt Melbourne is located prestigiously on Collins Street, the heart of the city's high fashion and fine dining areas, and within walking distance of many of Melbourne's tourist attractions and business, shopping and theatre districts.

TRANSPORTATION
From                                      Distance         Time/By
Melbourne Airport             22.1km         45 min/car
Avalon Airport                     57.1km         70 min/car

PUBLIC TRANSPORT
Tram Route 19 on Collins Street >> Access to Melbourne Zoo
Tram Route 5 on Swanston Street >> Access to Old Melbourne Goal
Tram Route 11 on Collins Street >> Access to Bourke Street Mall



Valet Parking is available through the hotel's Bell Desk team at the rate of $55.00 per 24 hours. The general car park located beneath the hotel is operated by Wilson Parking. Preferred rates are available dependent on the time of day parking is required. If you would like to pre-pay for your parking, a minimum of five days' notice is required.
To organise, please contact Wilson parking directly on 03 9224 0301 or at [email protected]
We invite you to visit the website to view Wilson Parking's most current rates and discounts available when pre-booking: http://wilsonparking.com.au/go/wilson-car-parks/vic/grand-hyatt-hotel

The 2018 BioCeuticals Integrative Medicine Awards (BIMA) will recognise achievements and showcase innovation within the complementary and integrative medicine industry. The BIMAs will be held in conjunction with the 6th BioCeuticals Research Symposium. The ceremony will take place on Saturday 28 April 2017 at The Grand Hyatt Melbourne. Nominations will be reviewed by an external panel of leaders from the field of complementary and integrative medicine.

DATE:    Saturday 28 April 2018
VENUE:  Grand Hyatt Melbourne
ROOM:   Ballroom
TIME:     7pm - 11pm
TICKETS:  $95 per full delegate, $150 for additional guest/day only registration

AWARDS
Excellence in Practice - Naturopathy / Herbal Medicine
Excellence in Practice- Nutrition / Dietetics
Excellence in Practice -Chiropractic / Osteopathy
Excellence in Practice - Integrative Pharmacy
Excellence in Practice - Integrative  Medical Practitioner
Researcher of the Year
Lecturer of the Year

Our Speakers
Dr Elisa Song
Elisa Song, MD founded Whole Child Wellness in 2005 (which became Whole Family Wellness in 2013, www.wholefamilywellness.org) with a mission to create a nurturing environment that integrates allopathic and natural medicine customized to each unique child, in order to help children thrive to their fullest potentials. Dr. Song has a special interest in providing integrative care for children with complex medical issues, including autism, ADHD, asthma, autoimmune illness, eczema, failure to thrive, food allergies/sensitivities, reflux, inflammatory bowel disease and other gastrointestinal disorders, seizures and other neurological disorders, and environmental illness.

Dr. Song graduated with distinction in political science from Stanford University, attended NYU School of Medicine and trained in Pediatrics at UCSF Medical Center. She earned a master's degree in public policy from UC Berkeley. Dr. Song has additional training in functional medicine/holistic nutrition, homeopathy & homeopathic detoxification, acupuncture, herbal medicine, and flower essences. She is board-certified in pediatrics and holistic medicine, and is a fellow of the American Academy of Pediatrics. Dr. Song has been trained in the biomedical approach to autism. Additionally, Dr. Song provides training in integrative pediatric care to pediatric healthcare professionals through the Holistic Pediatric Association, and teaches clinical homeopathy to physicians for the CEDH (Center for Education and Development of Clinical Homeopathy). She also teaches pediatric acupuncture for the Academy of Pain Research, and has lectured on pediatric functional medicine for the Institute for Functional Medicine.

Dr. Song created the Healthy Kids Happy Kids blog (www.healthykidshappykids.com) to bring her experience as a holistic pediatrician and pediatric functional medicine expert to parents everywhere. She is also the host of the Thriving Child Summit (www.thrivingchildsummit.com) – a life-changing online event for parents to learn how to help their children thrive.

Dr Terry Wahls
Dr. Terry Wahls is a clinical professor of medicine at the University of Iowa where she conducts clinical trials. She is also a patient with secondary progressive multiple sclerosis, which confined her to a tilt-recline wheelchair for four years. Dr. Wahls restored her health using a diet and lifestyle program she designed specifically for her brain and now pedals her bike to work each day. She is the author of The Wahls Protocol: How I Beat Progressive MS Using Paleo Principles and Functional Medicine, The Wahls Protocol: A Radical New Way to Treat All Chronic Autoimmune Conditions Using Paleo Principles (paperback), and the cookbook The Wahls Protocol Cooking for Life: The Revolutionary Modern Paleo Plan to Treat All Chronic Autoimmune Conditions.

You can learn more about her work from her website, www.terrywahls.com. She conducts clinical trials that test the effect of nutrition and lifestyle interventions to treat MS and other progressive health problems. She also teaches the public and medical community about the healing power of the Paleo diet and therapeutic lifestyle changes that restore health and vitality to our citizens. She hosts a Wahls Protocol Seminar every August where anyone can learn how to implement the Protocol with ease and success. Follow her on Facebook (Terry Wahls MD) and on Twitter at @TerryWahls.    Learn more about her MS clinical trials by reaching out to her team [email protected]
Clinical trials in which my team is participating

The links to our Nations MS Society funded research

http://www.nationalmssociety.org/About-the-Society/News/National-MS-Society-and-University-of-Iowa-Launch

Two studies in Bastyr University that are asking patients with MS or Parkinson's disease about whether they are following the Wahls diet.  These studies are based upon surveys that are completed every 6 months and do not require visits to the study site.

?Multiple sclerosis
http://bastyr.edu/research/studies/complementary-alternative-medicine-care-multiple-sclerosis-cam-care-ms

Parkinson's study
?http://bastyr.edu/research/studies/complementary-alternative-medicine-care-parkinsons-disease-cam-care-pd  



Professor Yehuda Shoenfeld
Prof. Yehuda Shoenfeld is the founder and head of the Zabludowicz Center for Autoimmune Diseases, at the Sheba Medical Center which is affiliated to the Sackler Faculty of Medicine in Tel-Aviv University, in Israel. Dr. Shoenfeld is the Incumbent of the Laura Schwarz-Kipp Chair for Research of Autoimmune Diseases at the Sackler Faculty of Medicine, Tel-Aviv University. Prof. Yehuda Shoenfeld is Head of the Mosaic of Autoimmunity Project of Saint Petersburg University, Russia.
His clinical and scientific works focus on autoimmune and rheumatic diseases, and he has published more than 1980 papers in journals such as New Eng J Med, Nature, Lancet, Proc Nat Acad Scie, J Clin Invest, J Immunol, Blood, FASEB, J Exp Med, Circulation, Cancer and others. His articles have had over 60,000 citations. He has written more than three hundred and fifty chapters in books, and has authored and edited 40 books, some of which became cornerstones in science and clinical practice, such as "The Mosaic of Autoimmunity", "Infections and Autoimmunity", the textbook "Autoantibodies" (3 editions) and "Diagnostic criteria of autoimmune diseases" ( 2 editions), all of which were published by Elsevier and sold by the thousands. His most recent publication is a textbook on Vaccines and Autoimmunity published by Wiley Blackwell.
Prof. Shoenfeld is on the editorial board of 43 journals in the field of rheumatology and autoimmunity and is the founder and the editor of the IMAJ (Israel Medical Association Journal) the representative journal of science and medicine in the English language in Israel, and also is the founder and Editor of the "Autoimmunity Reviews" (Elsevier) (Impact factor 8.5) and Co-Editor of "Journal of Autoimmunity" (Impact factor 7.76). He has organized over 20 international congresses on autoimmunity.
Prof. Shoenfeld received the EULAR prize in 2005, in Vienna, Austria: "The infectious etiology of anti-phospholipid syndrome". He is an honorary member of the Hungarian Association of Rheumatology and the Royal Society of Physicians (UK). In UC Davis, USA, Dr. Shoenfeld received the Nelson''s Prize for Humanity and Science for 2008. In 2009 he was honored as Doctoris Honoris Causa, from Debrecen University (Hungary), and from 2009 he is honorary member of the Slovenian National Academy of Sciences. He has recently been awarded a Life Contribution Prize in Internal Medicine in Israel (2012) as well as the ACR Master Award in 2013.
Prof. Shoenfeld has described two new syndromes: the ASIA syndrome (Autoimmune Syndromes Induced by Adjuvants) and the Hyperferritinemic Syndrome.
Prof. Shoenfeld was head of department of internal medicine for 27 years and has educated a long list of students (>40) being heads of departments and institutes.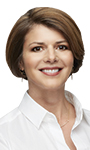 Dr Amy Myers
Dr. Amy Myers is a specialist in autoimmune diseases whose career was set in motion by her own experience dealing with autoimmune issues. Dr Myers graduated cum laude from the Honors College at the University of South Carolina and earned her medical degree at Louisiana State University Health Sciences Center. After completing her residency in emergency medicine at the University of Maryland, she underwent certification training with The Institute for Functional Medicine and founded the nationally renowned functional medicine center, Austin UltraHealth, where she currently serves as its medical director. Dr. Myers is a 2 x New York Times Bestselling author of The Autoimmune Solution and The Thyroid Connection. She is the founder and medical director of Austin UltraHealth, a functional medicine clinic that treats patients from all over the world who are overcoming chronic illness.


Ref: #1634924082-3